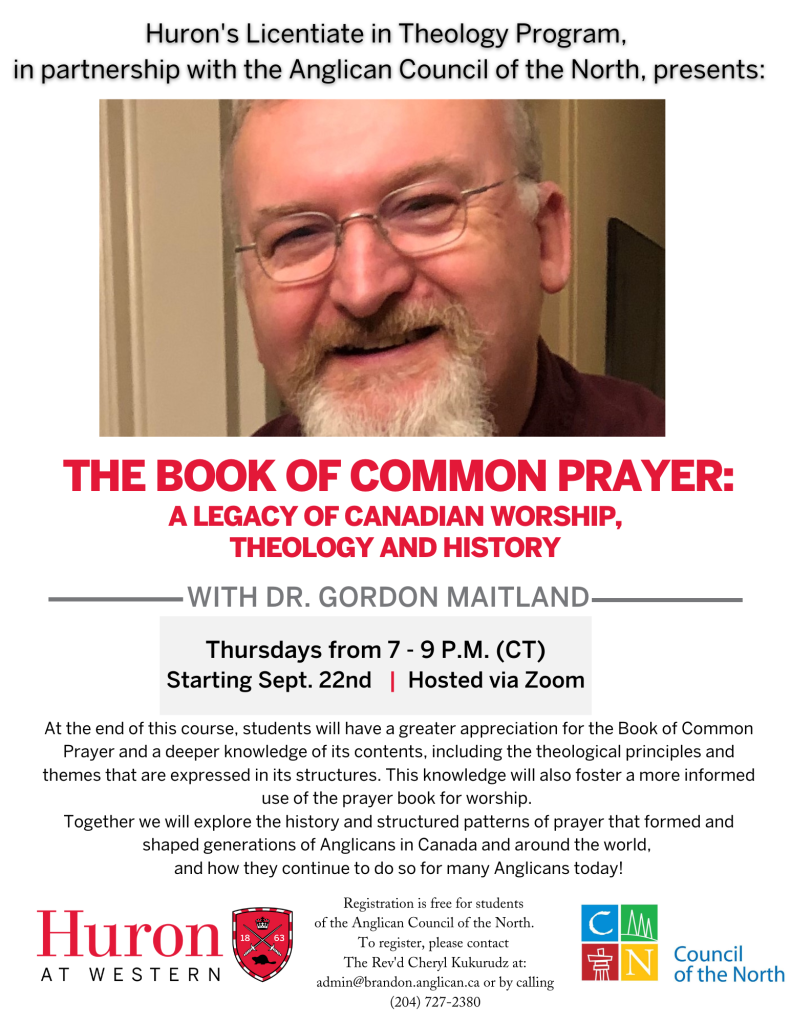 ---
Huron's Licentiate in Theology Program, in partnership with the Anglican Council of the North, presents:
The Book of Common Prayer: A Legacy of Canadian Worship, Theology and History
with Dr. Gordon Maitland
Thursdays from 7-9 p.m. (CT)
Starting September 22, 2022
Hosted via Zoom
At the end of this course, students will have a greater appreciation for the Book of Common Prayer and a deeper knowledge of its contents, including the theological principles and themes that are expressed in its structures. This knowledge will also foster a more informed use of the prayer book for worship. Together we will explore the history and structured patterns of prayer that formed and shaped generations of Anglicans in Canada and around the world, and how they continue to do so for many today!
Registration is free for students of the Anglican Council of the North. To register, contact The Rev'd Cheryl Kukurudz at: admin@brandon.anglican.ca or by calling 204-727-2380.
A PDF version of the poster can be downloaded here.
BCP Talks with Dr. Gordon Maitland