The Revd. Dr. Robert Crouse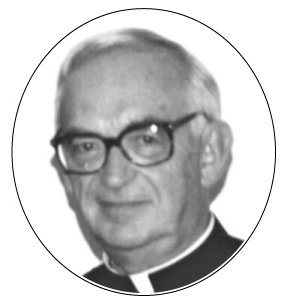 Dr. Crouse held the position of Honorary President of the Prayer Book Society for many years until his death in 2011. He was one of the guiding lights of the PBSC from its very earliest days. Sharing his deep learning, spiritual wisdom, thoughtful advice and steadying perspective, his influence shaped the direction of the Society throughout tumultuous times. This selection of articles authored by him consists of those that are most directly relevant to the Prayer Book and the PBSC. Many more of his writings and sermons can be found posted under "The Recollected Pastor", on the website of St. Peter Publications.
---
Tribute
In Memoriam – Robert Crouse
The Rt. Revd. Anthony Burton, formerly Bishop of Saskatchewan and currently rector of the Church of the Incarnation in Dallas, Texas, reminisces about the life and enduring influence of Dr. Crouse. Read here.
By Dr. Robert Crouse